Welcome
Circumference Basic Menu

Twin Creek Feed Store
time shown is local Alaska Time

Our Toolbars 
The Circumference  Fingertips Toolbar is a downloadable asset that has many usefull items. It is also Customizable to fit your personal needs. Give it a try, Were sure you wont be disapointed,  Click the Toolbar above, for our toolbar with webmaster tools,  including Cache, Cookie, and history cleaners, language translaters, a Google search engine, many game links, and much much more... , or, a quick download from >HERE<  will get you the  FingerTips Toolbar. Some Features are a fewl different tools Many pages of items to add or remove from your Toolbar items, its Amazing!!!

Welcome to our site!

Were Glad you stopped by, and hope to see you here often. Although we are still in the Construction Phase of our site we do have many things up and running now.
Please excuse us while we are Under Construction...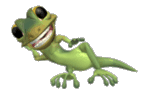 Were Glad you stopped by, and hope to see you here often. Although we are still in the Construction Phase of our site we do have many things up and running now.





 Twin Creek Feed